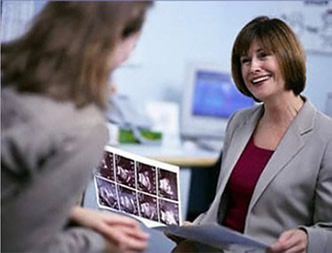 The most special thing about our care is that
WE CARE
When you visit our office, you'll feel comfortable in spacious surroundings, decorated with you in mind. All materials and instruments used in our exams and procedures are always at a comfortable temperature, and everything is set up and ready before you arrive.

After your check up or procedure (ultrasound, hysteroscopy, urodynamics, colposcopy, endometrial biopsy, IPL hair removal), there's ample time to discuss your health with your personal physician.

Say what's on your mind in a relaxed and healing atmosphere.
Abnormal Paps Smears (Human Papilloma Virus)
Abnormal Menstrual Cycles (Office Hysteroscopy)
Bladder Prolapse
Chronic Pelvic Pain
Complete Lab Work (Urinalysis, Anemia and Glucose Testing, Hemocult Testing Cholesterol)
Contraception
Polycystic Ovary
Education in Gynecology
Rectocele
Fibroids (leiomyoma)
Uterine Prolapse
Variable Light Pulse Hair Removal
Vaginal Prolapse
Loss of Urine (incontinence)
Well-Woman Visits
Menopause (Risk Assessment)
Weight Management
Office Ultrasound
Osteoporosis (Heel Densitometry)